Enter text to generate a font, copy and paste anywhere
Preview Fonts
The decorated letters with fancy letters are the copy and paste aesthetic fonts. Fancy letters are entirely different from those ordinary fonts used for various purposes. People can create fancy text using different tools to make their text descriptions and other social media profiles attractive and noticeable. As we know, today is digital work, and everybody is using social media. Many companies use it for their advertisement, so in that condition to make description noticeable and to make text prominent, people prefer to use the aesthetic font generator.
This is a simple tool that anyone can use to add charm and attraction to your text. The online aesthetic font changer is entirely different from the standard text, which is mainly. This copy font aesthetic can completely change the look of your simple and boring text into an attractive, eye–catching reader. The aesthetic letter generator uses different Unicode characters, symbols and different types of emojis to convert simple fonts to fancy ones. Hundreds of different styles for fonts are provided by this tool to make copas aesthetic fonts.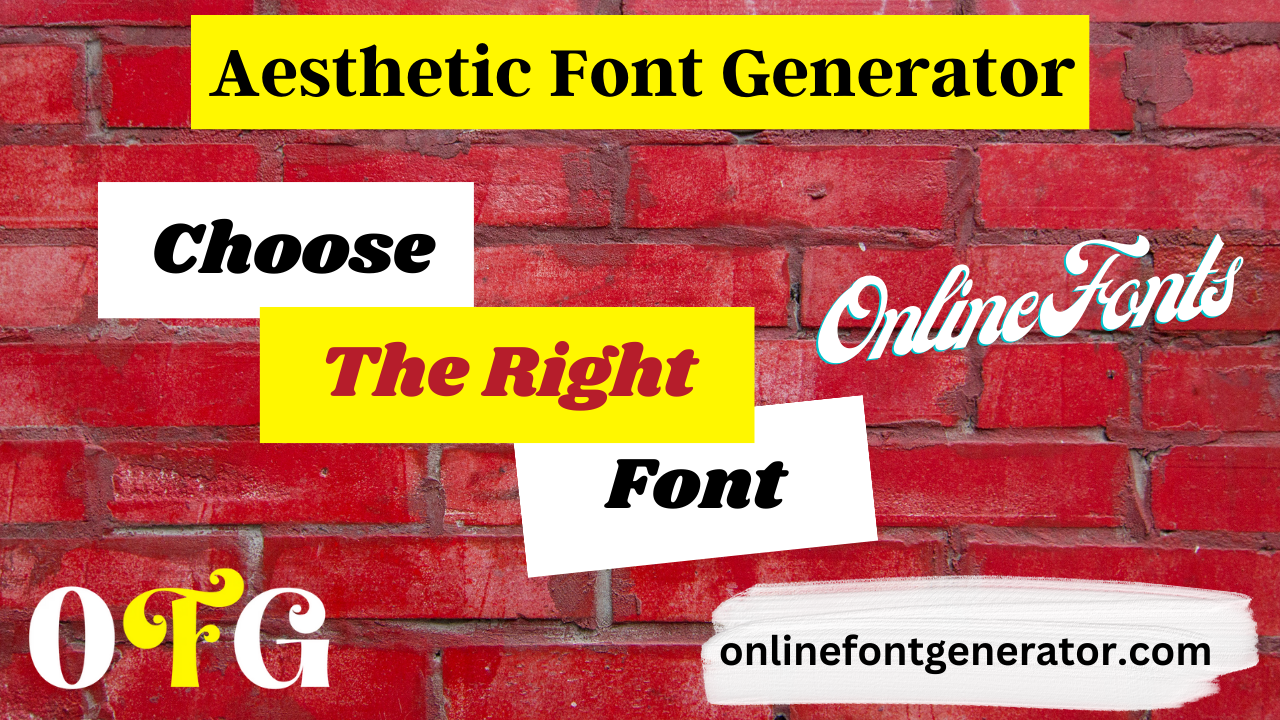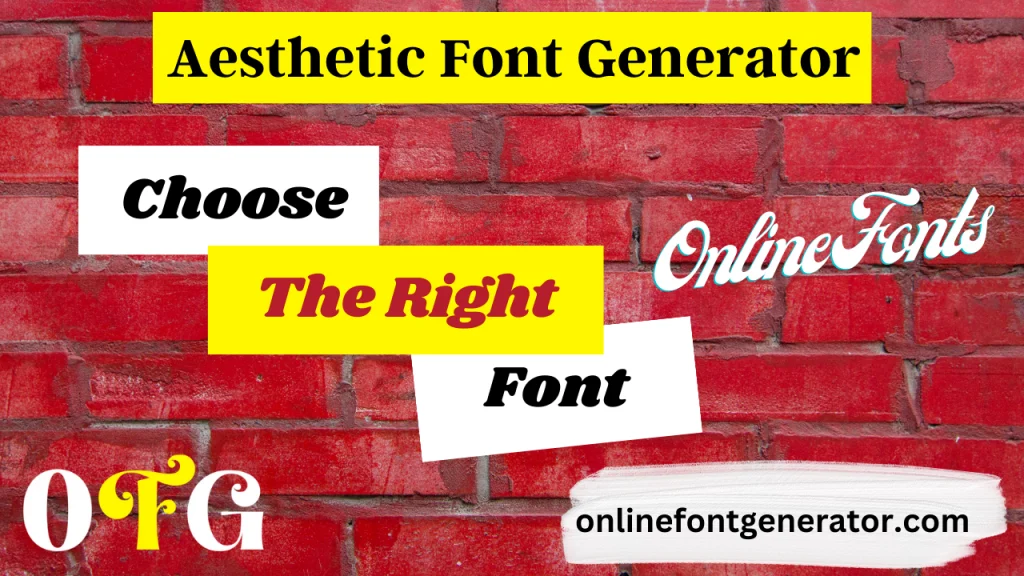 How To Use The Aesthetic Fonts For Free
There are some straightforward steps to use the aesthetic font changer. If you are tired of using the same texting style, you can create stylish text with an online aesthetic text generator. Simple texting does not let us operate the different types of letters we want, but you are one step away from the solution to your problem now; you can easily change your letter writing with an aesthetic font generator. 
Now there is no need to worry about using the same ordinary fonts because now you have a great opportunity by availing which you will be able to make your writing more stylish with our aesthetic letter maker. Three steps for using it are given below:
Insert The Text
Insert or type the text in the text box given, and then the online aesthetic text changer will convert the text inserted.
Copy Your Text
The font block option is used to copy the small text that the user chooses from the list.
Paste Your Text
After the text is copied, the user can easily paste the text he has copied to any website or application for any purpose. You can quickly get creative with a free aesthetic font converter.
Note: The user can also get various styles by loading more styles and designs of fonts.
Purpose Of Using Retro Aesthetic Letter Generator
For A Bio Of Profile
The calligraphy text is used to make the people's profile bio look pleasing and visually attractive. The user can use different cool styles to write the biography on their social media accounts like Instagram, Facebook, Twitter and YouTube.
Advertisement
For different types of promotional and advertising purposes, the copy-and-paste aesthetic font and text are used to enhance the attraction of your text, and it will catch the attention of the people and, in this way, help promote the promotion of the product.
Identity Of The Brand
Sometimes the brand's name is written in such a way or style that it becomes its identity. So, these designed aesthetic letters are used to make the ordinary font different and stylish, which in turn becomes the brand identity.
Attract The Audience
One of the primary purposes of the copas aesthetic texts to attract the audience with something different.
Features Of The Font Generator Aesthetic
Easy-To-Use Interface
It has a straightforward interface, which gives the benefit that there is no need for professional guidance and technical information to employ it.
Free To Use
The aesthetic font Generator does not charge anything to its user. It is entirely free of cost. There is no need for any payment to use this tool.
Wide Range Of Font Styles
There is a wide range of font styles. Different designs of fonts are present there, and the user can quickly look for other types and the users can choose the classes for the fonts of their personal choice.
Compatible With Different Platforms
The esthetic font changer never causes trouble and is compatible with different social media platforms.
Fast And Efficient
The tool has only a single-step mechanism. The results can be obtained instantaneously after inserting the text to be copied. The device does not put its users in difficulty. It quickly gives the results.
Inspiring Example
There are a lot of inspiring examples provided by the esthetic font generator to end the user's confusion. If you have never used it, many inspiring examples will help you understand the process quickly. Another advantage of which is given to. Briefly describe the user about the google text generator. The user can get help from the user support option there.
Customization
There are many customized options, and there are also users who can get help from those options.
Unlock Creativity with Our Block Letter Generator
Are you tired of the same old fonts and looking to give your text a bold and captivating twist? Look no further! Our Block Letter Generator is here to revolutionize your writing style. With its user-friendly interface and an array of customizable options, you can transform your text into eye-catching block letters that make a statement. Whether you're crafting a headline, designing a logo, or simply want to add a touch of sophistication to your documents, our Block Letter Generator offers endless possibilities. Get ready to make your text stand out like never before and captivate your audience with this easy-to-use tool. Elevate your typography game and explore the world of block letters today!
Advantages Of Using The Aesthetic Alphabet Changer
Users can create stylish, attractive, eye-pleasing text for websites or blogs. It uses memorable characters to create a mixture of many unique cool fonts. The tool has a wide range of font styles and designs that users can use for different post descriptions. The animated text can be created using this simple and convenient tool which can be used further in your websites or blogs.
Enhance Your Subtitles With Our Aesthetic PNG Fonts
PNG fonts can be easily used, and users can enhance the subtitles. Users can enjoy completely changing the old writing style using cool, brilliant fonts. You can transform your typing with cool aesthetic word art.
Conclusion
As the simple keyboard does not provide various options to make the text stylish, people could copy and paste the aesthetic fonts and make the text or the fonts of their chat stylish and attractive.
FAQs