Enter text to generate a font, copy and paste anywhere
Preview Fonts
Do you want to use the art and craftwork not because it holds deeper meanings but because it's beautiful? Or maybe you are trying to find the perfect set of font designs for yourself that exactly fits your requirements for your DIY or school projects. Do you want to add a slightly stylish touch to create a philosophy of beauty in itself? Are you looking for something to help you have fun online and impress your friends and followers? Then, no doubt, you are at the right place because we have manufactured an alien text generator that will help you fulfil your dream of making your text unique and eye-catching with alien text.
Alien Font Generator converts our regular text into fancy and stylish-looking ones by using different Unicode characters in multiple manners to create a different look that attracts the attention of everyone everywhere. Read the article to know more about this great generator tool.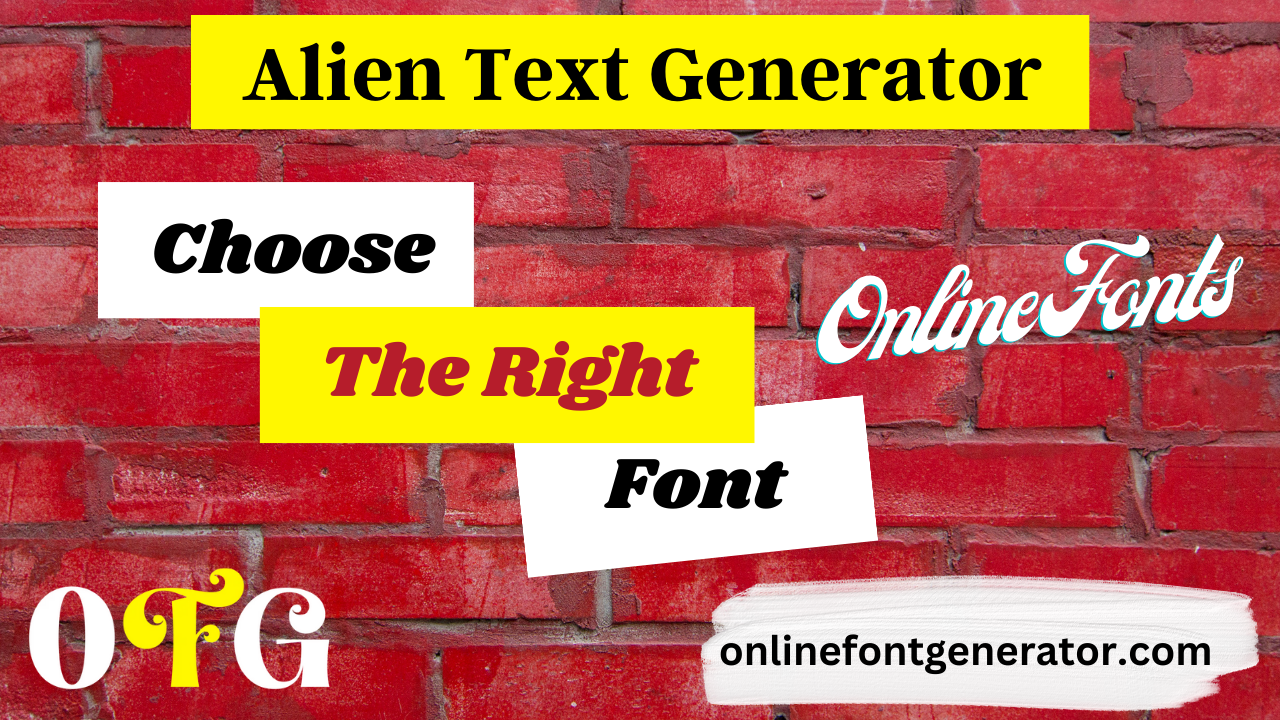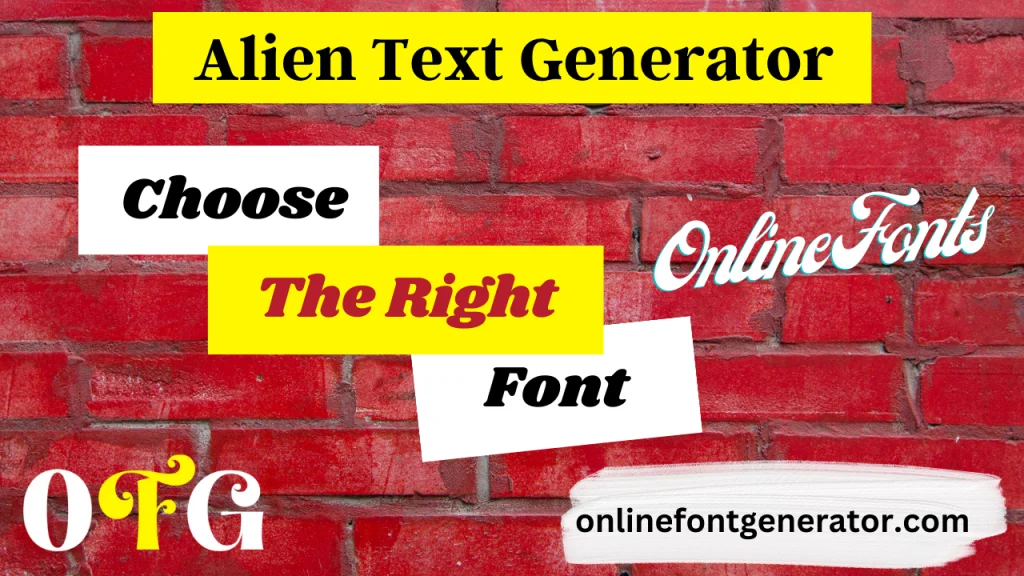 Steps to Create Awesome Text and Font with Free Alien Font Generator Online
Read the few comprehensive steps below to generate exotic and elegant letter graphics for your DIY projects and social media platforms:
Enhance Your Text with the Santorini Font Generator
Are you tired of using the same old fonts for your creative projects? Look no further! The Santorini Font Generator is here to revolutionize your text styles. Whether you're designing eye-catching graphics, crafting a unique logo, or simply want to add a touch of elegance to your documents, the Santorini Font Generator has got you covered. With its wide range of beautiful and distinctive fonts, this tool allows you to effortlessly transform your text into a work of art. Say goodbye to boring typography and hello to the captivating world of Santorini fonts!
Advantages: Generate Beautiful Alien Text Within an Instant with our Free Generator Online
The several benefits offered by our generator, that makes it better than other Free online Generator tools, are:
Works Quickly
Alien Text Maker provides users with the best results within seconds. A few steps need to be followed, and your awesome-looking, unique and beautiful text will be ready.
No Advertisements
You may have encountered frustrating and time-wasting advertisements while working on the browser. A source of irritation and mood spoiler they are, aren't they? For the sake of users, our website has an ad-blocking feature, thus providing you with a completely ad-free experience. 
Subscriptions Not Demanded
Unlike other generator tools online, the tool on our webpage does not demand users to subscribe or sign-up before generating exotic, alien-looking text with the alien font generator copy and paste. Hence, everyone can use it easily and without any issues.
Easy to Handle
Furthermore, it is easy to handle and operate. You do not need any pre-learning or tutorials to know how to use this tool. Copy and paste is all you need to have a piece of information about.
Not A Single Penny Needed
Users will be happy to hear that they need not spend a penny to use this tool to make creative and beautiful fonts, as we provide a free-of-cost service. 
Bring Creativity to Your Text Designs
This fantastic free Alien font generator online will make your dream come true by bringing creativity and fanciness to your text, creating a final look that is attractive and appealing to the eye. If you want to add a tinge of life to your social media profiles, messages, and comment sections, try this generator tool, as it has everything you want.
Make your DIY Projects Attractive
Suppose you are an enthusiast who likes to decorate his home and surroundings by himself. In that case, this generator tool is the best option for all your DIY projects, as it will add an air of beauty and attractiveness to your projects and decoration plans. 
Features: Create Eye-Catching Graphic Designs for your DIY Projects with Alien Text Maker
It is a fact that the generator tool designed by our website is the best so far. It's not a hollow statement because this Amazing Alien Text Generator possesses some characteristics and features that make it distinctive and innovative. Some of these characteristics are:
Copy and Paste Button
One of the best features is that this stylish and excellent alien font generator provides users with the "Copy" button that allows them to easily copy the alien text to their clipboard and hence, be pasted on any platform that supports Unicode characters.
Variety of Font Designs Available
One of the fantastic things is that users can create appropriate titles for their projects or amusing fonts for their social media comment sections by selecting the design from hundreds of thousands of beautiful and unique font designs.
Data Privacy
In addition, users are ensured complete data privacy as the input data is removed the moment processing is over. Furthermore, we do not ask users for their personal information, thus providing a safe and secure experience.
Compatibility with all Interfaces
These great alien fonts can be used on all social networks and interfaces like Twitter, Instagram, Tumblr, Facebook, etc. Not only this, but it is also compatible with all operating devices.
Load Text In Any Language
This feature distinguishes it from other alien text creators online. You can input the text in any language, with emojis or stickers, and this characteristic makes it unique among similar tools and accessible everywhere in the world.
How does this Generator Work To Change the Font of Regular Text into Fancy Looking One?
After seeing the miracle of your dull text graphics changing into fancy-looking, stylish ones, you must now be curious about how this tool works. Well, whenever the query is about the font generators changing the font styles, Unicode is the answer. It is an international text encoding and management system that has specified different numbers of characters for each letter and combines different signs, symbols, and characters to create a final fancy and unique look. Combining different diacritical marks in different ways brings about a huge diversity in the style of the fonts available, thus allowing users to choose from hundreds of thousands of text image graphic styles.
Conclusion
Spice up your texts and letters with exotic and beautiful Alien Font. Our amazing Alien Text Generator is the best tool you will find online. So, hurry up and visit our website to use this amazing tool and generate your fancy and elegant alien text free online with just a few clicks. So, be ready to decorate your texts and project titles, text messages, social media usernames, representations, weddings or birthday cards, and graphic designs for your DIY projects with this attention-catching and regal alien font generator.
FAQs